Where used: Inventory > Inventory > Inventory Inquiry
Brandscope ATS Overview
SapphireOne has partnered with a global leader in BrandScope to create a seamless integration solution. Our BrandScope partnership provides SapphireOne clients with access to a global wholesale marketplace and a direct B2B connection to Clients and Vendor partners.
BrandScope is the most competitive solution in the digital market space and integrating the BrandScope platform within SapphireOne combines leading edge state of the art technologies. This solution is based on seamless vendor techniques with dynamic real time engagement with your clients that is driven in providing greater transparency and improved margins. The BrandScope ATS tool gives SapphireOne clients a competitive advantage and provides the perfect foundation for future growth.
Where it is setup: Utilities > Controls > Master Defaults > API Page
Then select the EDI & Courier tab at the top of the screen.
BrandScope provides the SapphireOne client with an API key, an ATS URL, ATS Token, Location, ATS Upload Time and Brand. Once the client's BrandScope credentials have been populated, the SapphireOne user's inventory data is ready to upload to BrandScope.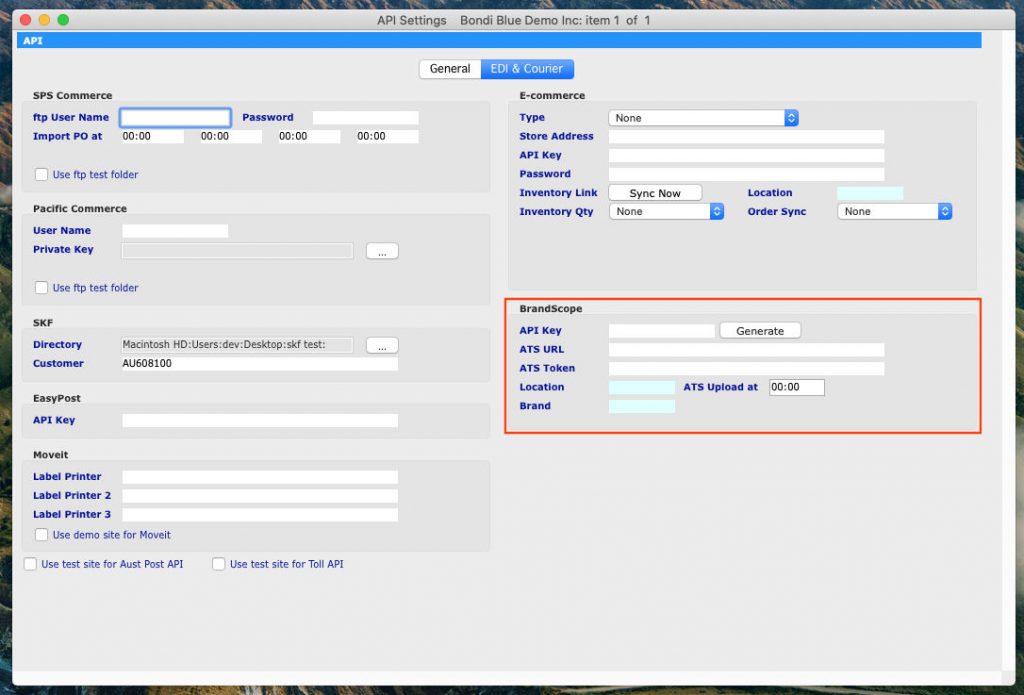 The BrandScope ATS update tool is executed from within Inventory mode.
To do this go to: Inventory > Inventory > Inventory Inquiry
Sapphire Tools, Export BrandScope ATS.
---
You can review our Blog and YouTube channel for additional information and resources on SapphireOne ERP, CRM and Business Accounting software.